The vast majority of property purchasers believe they are making a wise choice because they read economic analysis and stories from the media before making their purchase. But if you also follow the smart real estate agents or investors, and highly successful investors, you'll find that the highly savvy property buyers frequently go against the herd and time their purchase when other people think they're crazy.
Our buyers agency Melbourne investment property strategies makes winning the only option for our clients. We make property buyers benefit both from on and off market properties. Our buyers agent strategies are unique and they produce the desired results.
One thing we will make clear is that, don't focus so much on noise in the media and around you, first try to reach out to your buyers agent, real estate agent, or your buyers advocate in whatever way they are to you. To find out the market situation and how to profit from it.
Taking Advantage of the Right Investment Property Timing
According to Australian property buyers agents, there are a number of things to consider in relation to the timing of your purchase, including your finances, your work, the status of the economy, the condition of the local property market, and a whole host of other aspects that are out of your control.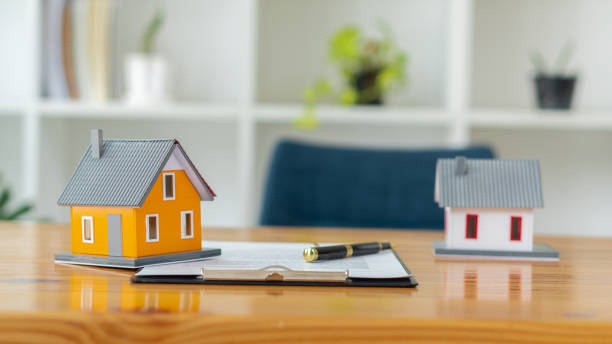 If you are in a position to borrow money but choose not to do so, you are passing up an incredible opportunity. This is especially true if you have the financial means and capacity to do so. How many of you wish you could turn the clock back 5, 10, or even 15 years and say, "If only we had bought," instead of wishing you could turn back the clock?
In this article, our experts at buyers agency Melbourne, will explain the reasoning behind our decision why we encourage our property buyers to activate purchasing property in the current market.
Building approvals dropping
The property market is shifting towards the next phase as we speak, and more people are currently in a phase of property search. Predictions indicate that by the year 2032, we will be short 163,400 homes in our housing stock (according to the State of the Nation report).
Between now and the year 2032, our qualified property investment advisor team has anticipated that more than 180,000 new households will be formed on an annual basis. To put it another way, we are now moving towards a period in which the market for real estate will see an overall shortage of supply.
Low levels of vacant space
The national vacancy rate has dropped below 1% recently. Having a time of vacancy is one of the things that bothers property investors the most; yet, with the present market conditions, investment property is being snatched up quickly and there are large waiting lists in certain places.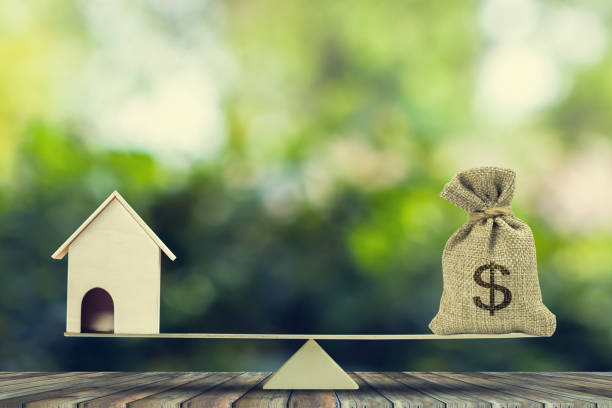 Property Prices are Stabilising
Demand varies greatly depending on region. There is still room for expansion, and some regions are still seeing high levels of demand. Some Melbourne buyer's agent thinks this demand is not as high as it was during the lockdown times, when listing volumes were drastically reduced, we are still observing competitive auctions and solid turnouts during open houses.
The demand for real estate in Sydney and Melbourne is one thing, but in Brisbane, the Gold Coast, and Newcastle it is an entirely other story. The price of real estate is naturally decelerating, but for how much longer is something that we don't really know.
You shouldn't put too much stock in bank projections because they are notoriously inaccurate. For instance, the CBA expected a 30% drop in pricing due to Covid at the beginning of 2020, but the exact reverse occurred. Don't pay attention to persistent economic pessimists like Shane Oliver (AMP), who always talk about how prices are going to go down and seem concerned about the state of the housing market.
The Cost of Property Construction are Fast Rising.
The price of construction supplies and skilled labour is climbing at an alarming rate, which means that the expense of relocating to a new house or rebuilding the one you now live in will go up dramatically (i.e. the physical asset on your land has increased in value due to building price and trade price spikes).
The increased cost of construction will certainly outweigh any potential reduction in land price, making it a false economy to wait for a market correction while sitting on one's hands and doing nothing in the meanwhile.
The Rise in Rents Has Reached New Heights.
The cost of renting a place is fast going up. According to recent findings from SQM Research, rents are now increasing at an annualised pace of approximately 15% pa.
If you are an investor, it is in your best interest to make a purchase as soon as possible in order to get a greater yield and ride out the voyage of rental price increases (rather than waiting till rents have risen and competing with thousands of other investors who want a slice of yield heaven.)
Homebuyers would be better off purchasing a home right now rather than renting or waiting for a market correction, which is expected to be rather mild. Buying a home now is better than renting or waiting.
Cost of Missed Investment Opportunities
Why wait if you are able to get the financing right now to make the purchase? It takes a significant amount of time to set up pre-approval for financing, and after that, you typically have 90 days until that approval expires.
What would you do if your financial status underwent a shift that was completely unexpected? Would the banks be willing to lend you the same amount if you continued to use their services? I would advise you to act now to buy, and I would urge you to use any available financing capacity as soon as possible. It is to one's advantage to participate in the real estate market rather than to merely observe it from a distance. The ability to own property provides you with additional options in life.
The Growing Number of People Migration
Skilled The number of international students and employees is expected to significantly increase (with borders re-opening we will see demand for property rising yet again.) It is anticipated that the annual rate of net migration from overseas would reach 180,000 people in 2022-23, and then completely recover to around 235,000 people by 2024-25. Which was the level before the pandemic hit.
Conclusion
To know the best timing for the right property in the Melbourne property market, and when to take the best opportunity in property purchase, our buyer's agent recommends that you follow the right approach for your dream property. Contact the best Melbourne buyers agency for the best results.
At buyers agency Melbourne, we always have the interest of our clients at the centre of our operations. Working with our experts at Buyers Agency Melbourne, you can be rest assured you are getting the best deals.
Related: What You Should Consider Before Beginning a Renovation?